My Items
I'm a title. ​Click here to edit me.
Ketebalan 9 Inci

Bonnell Spring System

yang Mempunyai Ketegangan Tinggi

Kain Khas

yang Diimport

10 Tahun

Jaminan

Memberi Sokongan Terhadapp

Tulang Belakang

Selamat

digunakan oleh Seisi Keluarga

Jenama Pilihan Ramai dan Boleh Dipercayai.
Ketebalan 10.5 Inci

Bonnell Spring System

yang Mempunyai Ketegangan Tinggi

Kain Bernafas

jenis Kait

10 Tahun

Jaminan

Memberi Sokongan Terhadapp

Tulang Belakang

Selamat

digunakan oleh Seisi Keluarga

Jenama Pilihan Ramai dan Boleh Dipercayai.
Where Does VDAX fit in Gartner's Magic Quadrant?
---
Gartner, a leading technology evaluation company, publishes Magic Quadrant widely read reviews for information access tools. Gartner classifies information access tools into three categories:
Modern BI and Analytics:

Primarily used by business end users. Examples: Tableau, Power BI,

Data Science and Machine Learning:

Primarily used by data scientists. Examples: RapidMiner, KNIME,

Enterprise Reporting and BI:

Used by IT professionals to build custom solutions. Examples: IBM Cognos, SAP BusinessObjects.
While vendors probably claim otherwise, the primary difference between the tools could be the difference in skill sets required to work with them. All these tools tend to provide two types of functionality:
Information Consumption

such as visualization, dashboards, machine learning, and interactive reporting.

Data Preparation

for data collection, conditioning, and modeling.
VDAX does not compete with either function but complements them both.
VDAX and Tools Comparison and Contrast
VDAX and the information tools are quite different. The relationship between VDAX and tools can be viewed by information consumption functionality, and then data preparation functionality.
VDAX and Information Consumption.

Comparing VDAX with the tools is a bit like comparing Netflix to a television set, tablet, or smart phone. Netflix provides the content while the devices display it. In similar fashion, VDAX provides the content and the tools display it. VDAX does not provide its own user interface. Instead, users use their tool of choice


VDAX and Data Preparation.

VDAX and tools complement one another for data preparation. The VDAX data preparation service uses Data Fusion and AI to create interactive, digital, smart content. Then any tool can access it. At the same time, users, data scientists, and IT professionals can also build content with their tools. As discussed below, it isn't a question of either or. There are valid use cases for using both tools for self-service data preparation as well as using VDAX.
---
Why VDAX Smart Content?
---
If the tools can create their own content, then why VDAX? The tools offer self-service built solutions, so in that sense, VDAX is not needed. If we push the Netflix analogy further, people can make videos with their own devices if they want. They don't need a streaming service to make their own content.
Organizations can use VDAX to further leverage their tool investments. VDAX business case objectives include:
Better Analysis. Most business users, analysts, and data scientists spend 80% of their time on data prep leaving little time for more in-depth analysis. VDAX data fusion and AI based data preparation services change the current dynamics and make more time available for analysis.
Larger Data Sets. Most modern BI and Analysis tools can not support enterprise scale data sets. For example, the most popular BI tool has a limit of 10 GB. Compare that to the VDAX 3tb data set for open Federal budget and spending data. While the tools cannot maintain a data set that large on their own, they can easily access and display VDAX data sets that large.
Data vs Business Issue Discussions. The proliferation of tools allows different people to make their own data sets. Unfortunately, that can result in meetings where the main focus is whose data is right. If everyone can access their financial, HR, and other enterprise data from VDAX, then the main discussion can more easily focus on business, not data issues.
Trusted Information. VDAX supports: a) line-of-sight drill back to source details from dashboards, visualizations, and interactive reports; b) auto reconciliation across source systems; and c) embedded data profiling for continuous data quality monitoring.
Shared Information. VDAX can share results from one type of tool with another. For example, a data scientist's algorithm may score contracts for fraud using R or Python. Few procurement SMEs can use those tools, but VDAX can take the contract fraud scores and blend them back into the VDAX content. Once there, the scores will be accessible to all users with the tools that they are comfortable using.
Reduced Duplication of Effort. With multiple tool sets, multiple groups often perform the same effort. For example, business users, data scientists, and IT professionals may need to access data from the financial system. This duplication of effort is required because a model built for one type of tool usually doesn't work well for another type of tool. VDAX populates a universal model once and then projects it multiple times into different physical models required by different types of tools.
Sustainability.
Data models are notoriously difficult to maintain as data standards and requirements tend to change over time. VDAX data models support published data standards for Federal LoBs as well as Agency specific extensions. As the published Federal-wide standards change, VDAX models are changed and upgraded to provide seamless blending from old to new standard. There is no additional charge for these upgrades for customers with current subscriptions. For Agency specific models, VDAX can also seamlessly blend new with old. This keeps history intact and eliminates the need to rebuild everything because standards have changed or new tools have been introduced.
---
Does VDAX have any e-learning options available?
---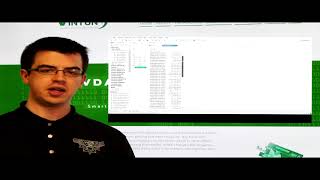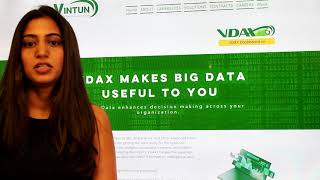 ---
Are instruction manuals and user guides for VDAX products available to download?
---
Yes, User Manuals posted on this website are those from the time of the original launch of the product. Accordingly, please note that the details listed in the Manuals posted on this website may differ slightly to the specifications of the product held by the Customer as a result of minor changes made to the product after its initial launch. The content of the User Manual may be revised at any time without prior notice, such as when changes are made to product specifications. The content of the User Manuals posted on this website may differ to the content of User Manuals provided with the packaging of actual purchased products or provided with products currently available for purchase. Accordingly, the information contained in User Manuals posted on this website should be used only for informational purposes to supplement the actual User Manual supplied with the product(s). Please make any inquiries regarding User Manuals to the VDAX Customer Center. Click to download the User Manual
---
---